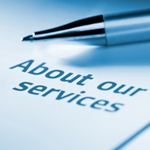 Dirt & Neglect are the top causes of heating and cooling system inefficiency and failure. To ensure energy efficient system operation, it is important to perform routine maintenance. Proper maintenance by a qualified technician is one of the most important steps you can take to prevent future problems.
Key Benefits of Regular Maintenance Include:
Prolonged equipment efficiency
Promotes healthy clean air
Supports lower utility costs
Guards against unexpected failures
Prolongs equipment life
100% Satisfaction Guaranteed
Your technician will be professional, uniformed and qualified to work on your equipment.
We will take extra ordinary care in your home.
We will provide you with a written quote for repairs before we start any work.
Our technicians will follow a stringent quality assurance task list to ensure a complete and thorough service each and every time.
Program Benefits
Better
Best
Fantastic
Annual Investment (per system)
$288
$396
$528
Monthly Investment (per system)
$24
$33
$44
Multi-Point Inspection (2 Visits Per Year)
Service Reminders
Repair Warranty
2 years
3 years
5 years
Diagnostic Savings Off Of Current Rate
$10 off
$20 off
$30 off
Priority Status
24 Hours
Same Day
Same Day
No Overtime
Pre-Season Scheduling
15% Repair Discount
Clean Condensate line and Pan ($144 value)
Clean/Wash Outdoor Coil ($144 value)
Purchase Accrual
—
$25 per year
$50 per year
Replacement of (1) of the Following:
Relay, Run Cap, 2 Fuses, or up to 1 lbs of Refrigerant Per Visit (2@$144=$288 value)
—
Quarterly Pleated Filter Replacement
—
—
ACCA National Standard Task List Includes:

Blower Wheel Cleaning ($209-257)
Burner Cleaning ($175)
Chemically Clean Indoor Coil ($191 -$307)
Vacuum Blower Compartment







Depending on your selected plan you will receive guaranteed repair appointments, free services, and discounts on repairs. Plus you will have McCall's 100% Satisfaction Guarantee assuring you that the job will be done right. Multiple systems will receive a 10% discount. Electronic air cleaners, humidifiers, UV lights and other accessories will be priced separately. Membership fee per each system. One year agreement required. Some restrictions may apply. Please ask your representative for more details.
McCall's Quality Services is focused on providing the highest level of service with a focus on earning referrals from our satisfied clients. The most expensive investment in your home is in the care of responsible experts who set the standard of excellence for our industry by following National Standards for service and training. All of our technicians are tested and certified through North American Technician Excellence (NATE) Our maintenance plans following Energy Star Recommendations along with National Standards for residential maintenance